FAMILY HOLIDAYS, ICELAND
Did you know there is an exciting wonderland for families that's just a short flight away? Explore unbelievable landscapes that look like another planet or even a fairy tale kingdom. Snap a selfie in the settings where some of your favorite Hollywood movies and TV shows were filmed. Make your own adventure with fun activities like horseback riding in lava fields, hiking among hot spring valleys or kayaking around a glacier-filled lake. And after a day of fun, splash around or relax in swimming pools heated by the power of volcanoes. Iceland is a family destination like no other! Family travel is all about enjoying the moment together, and there are so many amazing impressions you can enjoy in the Land of Fire and Ice! 
Why Iceland? 
Icelandic society is very family-oriented, with a focus on outdoor fun and services for children
and teenagers
Iceland is a very peaceful country with one of the worlds highest standards of living 
Almost everyone speaks English, and Icelanders enjoy meeting people from other countries 
The unique landscape, nature and culture are perfect for combining fun and education into a family trip
Iceland's climate is quite mild considering its northern location; it is a destination that families can enjoy year-round 
Iceland is also surprisingly close to North America, with direct flying times about 5-6 hours from Eastern Canada 
Itinerary
Amazing Family Adventure
Call for Pricing
OPERATES ALL YEAR - 5 Days/4 nights 
Reykjavik is a great base for exploring nearby natural wonders, plus there are many activities to enjoy in town. Experience Reykjavik's thrilling Fly Over Iceland simulation and meet the amazing Whales of Iceland. Explore the amazing Golden Circle by car. The crowning touch is a guided tour to a hidden mountain paradise where you can swim in a natural hot spring pool.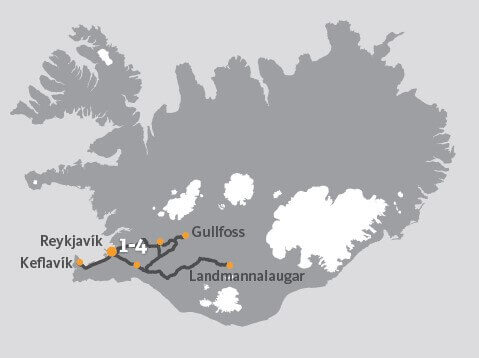 Fantastic Film Locations & Landscapes
Call for Pricing
OPERATES APRIL - OCTOBER - 10 days/9 nights 
Did you know that over thirty movies have been filmed in Iceland, including franchises such as Batman, Star Wars, Star Trek and the Marvel Universe? Follow in the footsteps of Thor, Batman, the Justice League, James Bond, Lara Croft and other fictional characters on a scenic adventure you and your kids will treasure forever. You'll visit famous filming locations and experience iconic natural wonders such as hot springs, glaciers, volcanoes and black sand beaches. Recommended for children of all ages.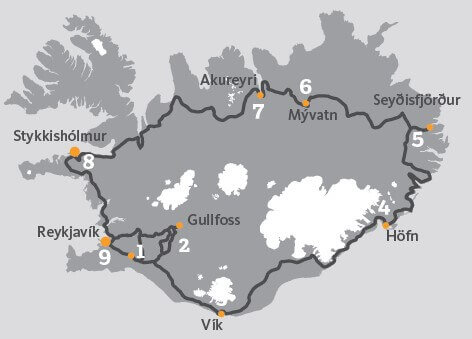 Young Explorers
Call for Pricing
OPERATES APRIL-OCTOBER - 8 days/7 nights   
This family journey gives you extra time for leisurely travel and exploration in one of Iceland's best-known areas. Experience the unforgettable natural treasures of the Golden Circle, the South Shore, Vatnajökull National Park and the Glacier Lagoon. See first-hand how the powers of fire, ice and earth shape our planet. Discover legends about elves, trolls and Vikings. You'll have time to fully enjoy each area and to create amazing family memories. Recommended for children of all ages.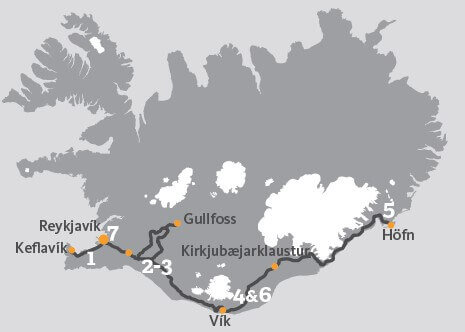 Iceland for the Active Family
Call for Pricing
OPERATES LATE JUNE - MID SEPTEMBER - 7 days/6 nights
On this invigorating mix of wilderness wonders and Arctic coastline you'll experience the adventure and breath-taking landscapes of both Iceland's mountainous north and glacial south. You'll also drive through the adventurous rugged highland interior where you will see Iceland's wilderness at its rawest. Visit places where you can enjoy unforgettable activities like white-water rafting, whale watching and geothermal sea bathing. You'll also have plenty of opportunities to learn about geology, nature and history together to make an unforgettable Iceland experience. Recommended for children 6+.
Adventurous South Iceland
Call for Pricing
OPERATES MAY - SEPTEMBER - 6 days/5 nights
From rushing rivers to jagged cliffs and glistening glaciers, Iceland's extreme landscapes are perfect a family adventure. Combine visiting famous natural wonders such as the Golden Circle, the Glacier Lagoon and black sand beaches with outdoor adventure opportunities in picture-perfect locations! Challenge the forces of nature with optional activities, including mountain biking, hot spring hiking, and horseback riding. Activities are great for both experienced and novice adventurers. Recommended for children 6+.